10 Most Common Symtoms of Poor Financial Health –
get the FREE List when you complete the quiz below


---
TAKE THE PERSONAL FINANCIAL FITNESS ASSESSMENT AT THE END OF THIS PAGE AND
GET YOUR

FINANCIAL FITNE$$

SCORE !
Set aside 15 minutes and you and your spouse if married take some time and complete the Personal Financial Fitness Asessment
Then along with some of the experts on my team I will analyze your results and give you a Financial Fitness Plan that can put you on the path to a Sustained Financial Fitness in as little as 30 days. 
PS: Provide your Phone Number to get the FREE Personal Financial Fitness Phone Consultation –
a $750 value yours FREE during our Financial Fitness Campaign!
---
Financial Fitness & Wellness Check
Personal Financial Fitness Assessment
If you are married, complete this together. But each of you can also complete seperately to see how fit each of you are seperately.
A perfect score is 72, but don't sweat it if you dont get a perfect score. We are here to help you improve your score dramatically over the next couple of months with our personal financial health strategies!
---
Score 62 – 72 = Excellent Financial Fitness
Score 50 – 61 = Average Financil Fitness
Score 49 or less = Below Average Financial Fitness
To take this Financial Fitness Assessment and get your Financial Fitness Score, you must provide your name, email and phone number below.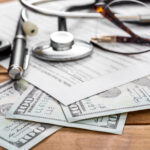 When you complete the assesment I will send you your results as well as the 10 Most Common Symptoms of Poor Financial Health. Use this list to diagnose your Financial Fitness to see how Financially Fit you are.
Remember we are just an email or phone call away to get profesional help in becoming Financial Fit !
To get a FREE Financial Fitness Consultation please provide your Phone Number to complete the assesment.